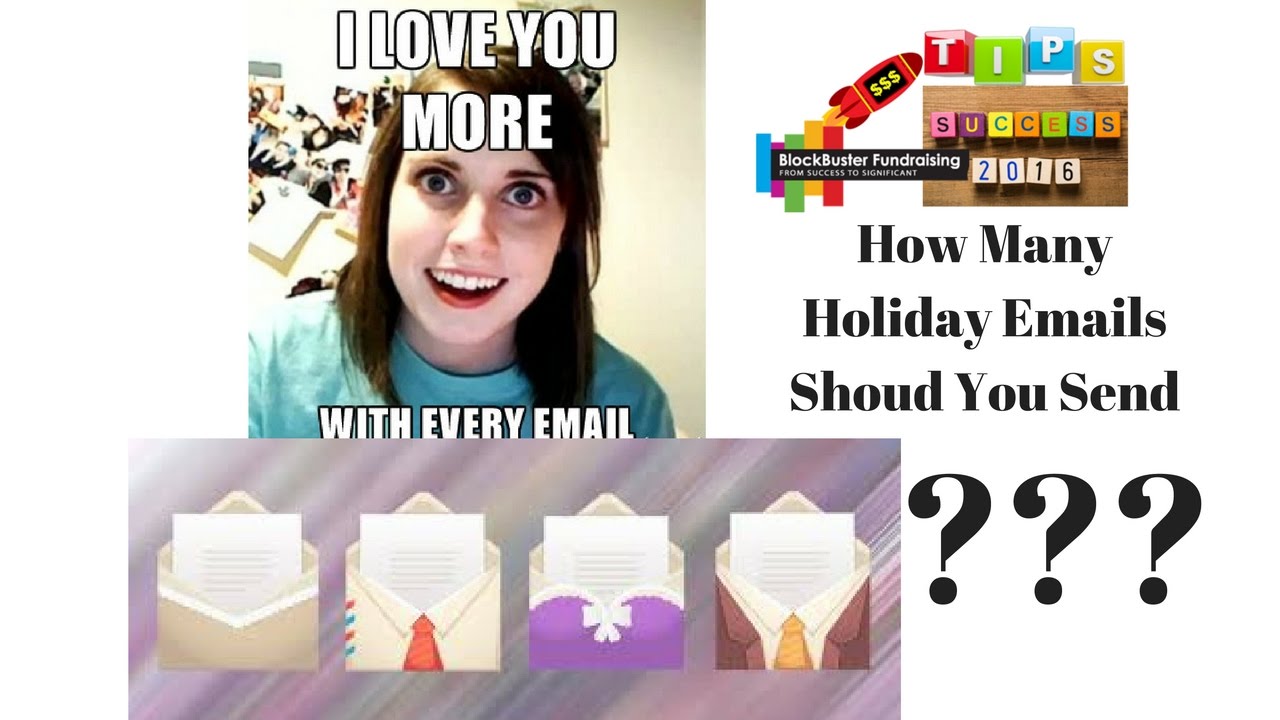 Are You Emailing Your Donors Often Enough

Are You Wondering About Your Holiday Donor Emails, specifically how many you should or shouldn't send?
BlockbusterFundraising's DailyTips this week will look at all the best tips on how to handle this important fundraising year-end technique.
Bet you will be surprised by the advice, but less is not more!