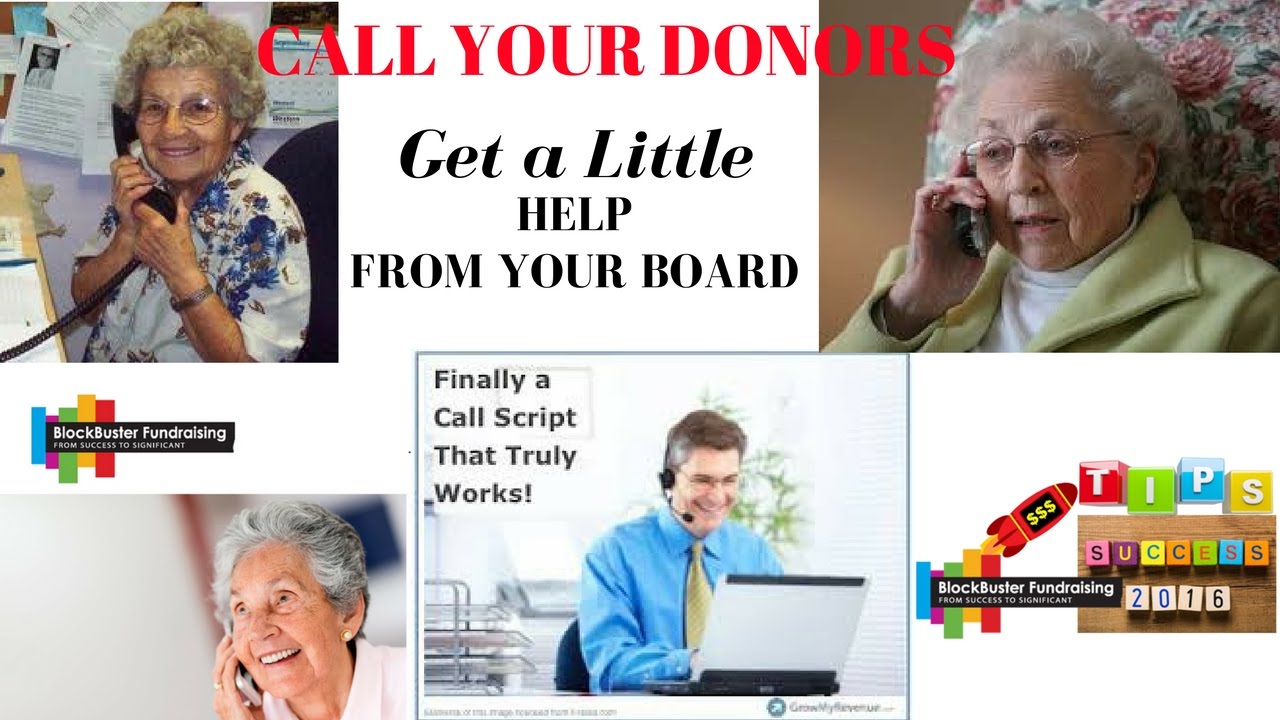 Get A Little Help From Your Friends, Your BOD Friends!
Fifty (50) 2016 fundraising days left!
Monday you will have 7 weeks to make sure your meet your fundraising goals and Blockbuster can help you surpass those goals with our DailyTips!
Gather up your board to help you make those donor calls now!
If you're planning a #GivingTuesday project (and hopefully you are), this donor call can be a preview or reminder of that upcoming worthwhile project. Mainly you want to thank, discover more about your donor, and remind them of their important impact and how grateful you are for their support.
Lots of script possibilities included in this video! For many fabulous resources, go to :
http://learn.networkforgood.com/content-download-success-tyfn.html?aliId=106495572
Donor Centered Fundraising, Penelope Burk & Cygnus Research
rachelmuir.com/guides