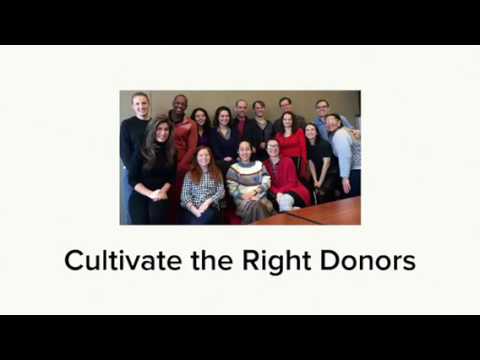 Major Gifts Cultivation Tips
Do you know how to raise major gifts? Do you have a major gift year-end fundraising plan? Stay tuned for a proven process that will work for you!
In our countdown to 2016 fundraising success, this week we are concentrating on major gifts. Nobody's more successful at major gifts then Veritus Group and we're giving you a quick peek at a major gift process that will make you an outstanding major gift fundraiser.
Veritus writes that major gift fundraising is not rocket science ut do point out major gift fundraising is hard work! but you already know that I bet!
Okay, here is a process for you to follow.
First, cultivate the right donors. Get out your database records and pick the top 25 (more if you're a bigger shop) and work with this group now until year end. Important point is that you don't have the time now to chase unqualified donors! Stay focused!
Second, have a revenue goal for each donor on your list. Know their passions and interests and review their giving patterns. Serve your donor's interests and get prepared!
Third, ask for a face to face meeting with each of your donors on your list. You need to be able to look them in the eye and get a true sense of their dreams and desires in conjunction with your organization's mission. Match your ask with their desires.
And, forth,yes, now is the time to ASK. You are prepared, have a revenue goal in mind for this donor and are prepared.
It is now time to thank your donors, thank them immediately and often! Report back to your donors and let them know that their gift has been put to use and the wonderful impact their gift will have, the difference it will make to better a life.
There you have it, an easy process that will work well if you work the process so let's get started. Get those reports out and pick your top 25 and good luck!
Watch the video for more information.