Moves Management for Major Gift Success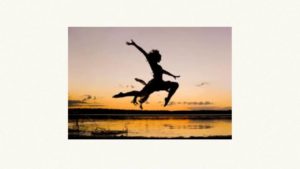 Moves Management is the Success Process in Major Gifts. Our information today covers moves management and the countdown is on as we have 89 fundraising days left in 2016 if you're counting and I am ! Counting down with daily tips for you everyday now until and including Dec 31st!
This week we're concentrating on major gifts and when you talk about major gifts you've got to talk about moves management. David Dunlap who is the creator of the system says the moves concept focuses major gift fundraising on changing people's attitudes so they want to give more to your organization so let's figure out how to do that.
David Dunlap says that Moves are about Cultivation, Planned Cultivation moves that are mission directed. Moves must be important enough and passionate enough so that the donor regards this as a wonderful giving opportunity to your organization.
Of course as you already know you must know something about the donor before this visit, this move visit, and cultivation must be according to a plan and be mission directed. You know exactly what you want to accomplish from a move in the moves management plan.
Some examples of moves: a behind-the-scenes tour of your facility or an invitation to a small special event. How about an insider's newsletter or an invitation to lunch or dinner with you the development director or the executive director or perhaps a board member? And lastly an invitation to give feedback on your latest event or last project as donors love to give their opinion is a fine move.
Cultivation is the bedrock of all major gift fundraising activity but you must have a plan, you must have a clear goal in mind. The moves management process strives to keep cultivation activities focused and goal-oriented.
Get out your paper and pen because here are some things to consider while preparing for your cultivation visit:
Number one, ask yourself, what is the best possible outcome and the minimum acceptable outcome? Two, review key points that you're going to cover during this visit. Three, list a small number of benefits of the project which you believe will have appeal to this major donor.
Determine what you will ask your donor to do, agree to and lastly list anticipated questions and your responses. Remember questions are a good thing, you just want to make sure that you have a great response.
Here are your steps to get started:
1. select 10 to 25 of your best donor prospects
2. gather research on each donor
3. develop a strategy for each donor with definite gift amounts and gift opportunities
4. plan your next few moves
5. implement moves and
6. Review moves and Track Your Progress!
How many moves do you have time for by December? If you had a whole year ahead of you, you might have five to ten moves but right now you have to do this between now and YEAR year-end to make your major gift in major success so 3 moves for each donor would be a good goal! You can do this! Good Luck!