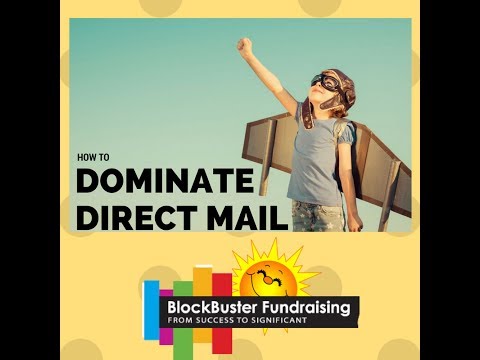 How to Dominate Direct Mail
How to Dominate Year-End Direct Mail
Success in direct mail cannot be achieved through a great letter alone. Even if you have the most compelling story written in an impeccable, easy to read letter, it won't do you any good if it is not read by your supporters. This is why understanding direct mail is so important.
Direct Mail Tips and Tricks
Tune Your Timing
It is very important that your timing is right. At times during the year, there is a lot of mail in boxes everywhere – holiday cards, Black Friday deals, Memorial Day, Labor Day, and more! Make sure that your mail piece hits at the best time possible and stands out from the rest.
Expert Help
Make sure you are working with your mail service people. You need to discuss schedules, exact dates of when you want your pieces to drop, and really get in sync. The last thing you want to do is think you have everything ready to go on time and find out that your piece will take an extra several weeks to mail. It could very easily be a very busy year for them too!
Details, Details, Details
Make sure you have a very detail oriented assistant or team of people to help you look over your package and check every detail. This includes the letter itself, but also the reply card, envelope, mailing list, and anything else you are including. More eyes are the best policy to avoid mistakes!
Donor's Eyes
Look at your direct mail piece as your donor will look at it. Remember your primary objective – what do you want them to do. Have you asked them often enough? Does your #1 benefit hit your donor right between the eyes? Have you made it clear what you want them to do and how they fit into your organization?
First Impressions
Does your mail piece encourage your donors to open it right now? Is it exciting? Try using colored envelopes or putting a short phrase on the envelope that will make your donors want to open it up right away. Obviously, make sure all of your donor's information is correct on the envelope as well.
Reply Card
Include a reply card! Is your response device in your letter and does it include a summary of your letter? Without a response device, your supporters won't be able to easily send in their donations. They may not even realize you are asking for a response at all.