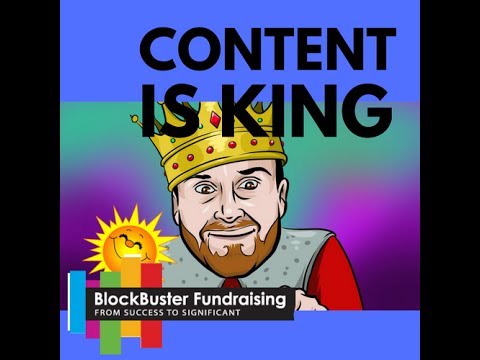 CONTENT IS KING!
Winning Content Ideas
Your content is the key to your successful year-end appeal. By now, you've gathered your stories and created your plan. Use these tips to make sure you structure your content and present it in a way that is sure to yield great results.
Four quick tips to winning content and formatting
1. Keep shorter paragraphs
Shorter paragraphs are easier for your donors to scan for details that are important to them. Longer paragraphs will cause your donors to lose focus and interest.
2. Include a P.S.
If your reader reads nothing else, they will read the P.S. Save this area for an important call to action, deadline, or quote.
3. Get your CEO to sign the letter
Your CEO is the face of your organization. His or her signature will hammer home with your donors that this is important and that they are important.
4. Find the right image
Use an image that will steal their heart and let your donors know what will happen right now if they don't participate. Think of your picture as a place your donor can swim to to be the hero of the story.
Four more tips to perfect your year-end appeal content.
Network for Good gives us four tips from the Wild Woman's Guide to Fundraising.
Be present active and direct
Spark people into action. You want to strengthen verbs with an active voice and first person pronouns. Say things like: "Go on. Pick up the pen. Write a check." Or: "This child is hungry now. You can help her now. Please give."
Move your call to action front and center
Don't save your call to action for the end of the appeal. Instead, pepper your request throughout the letter. Offer donors several moments to think about giving. If you are sending an email appeal, be sure to link those calls to action to your donate page.
Focus on the donor!   This is all about the pronoun "you." Use it throughout the appeal. Talk about how your donors have made the world a better place with this gift. Your donor is the hero of this story. This increases the odds that they'll click the donate button or send you a check because you acknowledged their important role in your mission.
Avoid these three common formatting mistakes
Be sure you present your content in a way your donors can read it easily and take action.
1. Long unbroken paragraphs
2. Tiny font or hard to read fonts
3. Tight spacing between lines of text.
Six tips for how to grab your donor's attention and make your case.
1. Increase your font size and don't use any long paragraphs.
2. Turn a long paragraph into a bulleted list.
3. Spotlight key ideas or messages with a bold font or yellow highlighting.
4. Feature a quote in larger text from a person the donor is helping.
5. Use readable fonts for the body of your letter.
6. Make sure you include the P.S.
As you write your appeal, ask yourself: How does this look right now and is there anything I can do to make this easier for the donor to read and act on. The more you can improve, the greater results you will see for your cause!