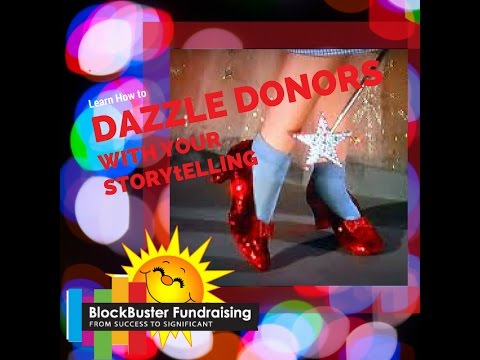 CrowdFunding Success With Dazzling Stories
 Dazzling Storytelling Means Crowdfunding Success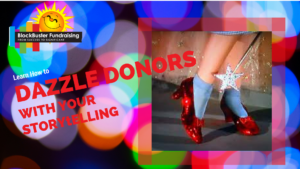 If you are looking for a successful example of crowdfunding using stellar storytelling, look no further than The Smithsonian's campaign to "Save the Ruby Slippers!" The Smithsonian conducted this campaign to preserve Dorothy's Red Shoes on Kickstarter in October 2016 and raised $300,000 in just a few days!!!
Of course, "Save the Ruby Slippers" is a great campaign because we can all relate to Dorothy's shoes and what they mean to our childhood and our image of home. So what else can learn from The Smithsonian's success?
What made this crowdfunding campaign a success?
They told us what would be involved in the conservation.
They told us why The Smithsonian needed us.
They answered questions about where their funding comes from.
They explained what was happening to the slippers.
They showed pictures of how they would be preserved.
They explained why it was important.
They told us what goes into the process of conservation.
They talked about the amount they needed and backed that goal up by explaining what was included in the budget and how much each item cost.
They talked about their own history.
They explained where the slippers would be displayed.
Did they stop when they reached their goal?
No!!
When the Smithsonian reached their $300,00 goal, they were ready to stretch the project. They announced they needed $85,000 to conserve and display the Scarecrow costume.
And, they thanked their donors. They thanked them for getting them to the goal and explained that the slippers would now be kept sparkling for future generations. They made sure that donors felt like team members who had accomplished a great success.