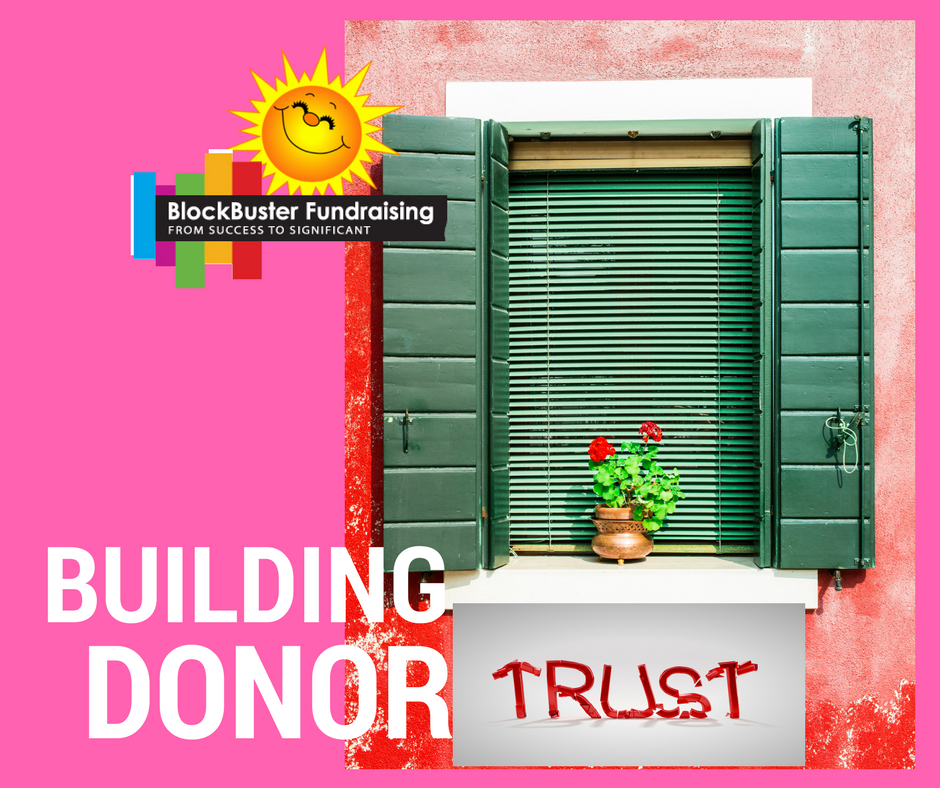 Cultivating Major Donor Trust
CULTIVATING MAJOR DONOR TRUST
"Building Donor Trust has never been more important to non-profits than it is today!                                                                                  
What are best tips to build and maintain donor trust because we  all know the trust takes years to build, seconds to break, and forever to repair."
How do you build and cultivate trust with major donors?
Trust is imperative in this relationship. Major donors are wealthy individuals and they can spot someone wanting money from them a mile away. You want major gift donors to know you value your relationship with them because of who they are, not because of the number of zeros in their bank account.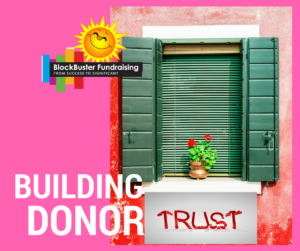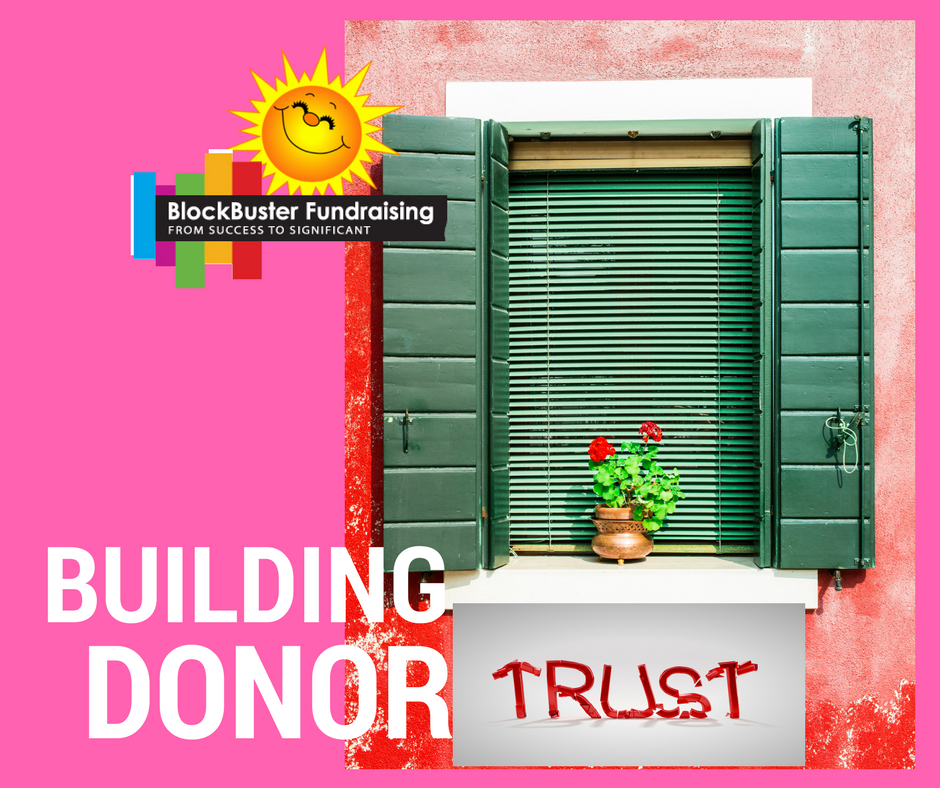 In their book, Rainmaking: The Fundraiser's Guide to Landing Big Gifts, Roy Jones and Andrew Olsen suggest these tips to building trust:
This means that you really pay attention when your donor is talking, you ensure that you understand what they are saying, and you remember what was said. While your donor is speaking you should maintain eye contact, nod, voice your understanding, and provide feedback that lets your donor know that you heard and appreciated what they were saying.
Immerse yourself in the relationship with your major donor. Be proactive and take care of their needs and wants before they have to ask. Make sure you are always being absolutely honest and transparent.
Don't just listen to your donor talk. Make sure you understand them. If you don't ask questions or do some research so that you can understand. And empathize with what they are sharing with you.
It is all about the DONOR, not about YOU. You are there to help your donor accomplish great things with their wealth.
If something goes wrong, notify your major donor immediately and provide solution options. The faster you get in touch and solve the problem, the more your donors will trust and respect you and your organization.