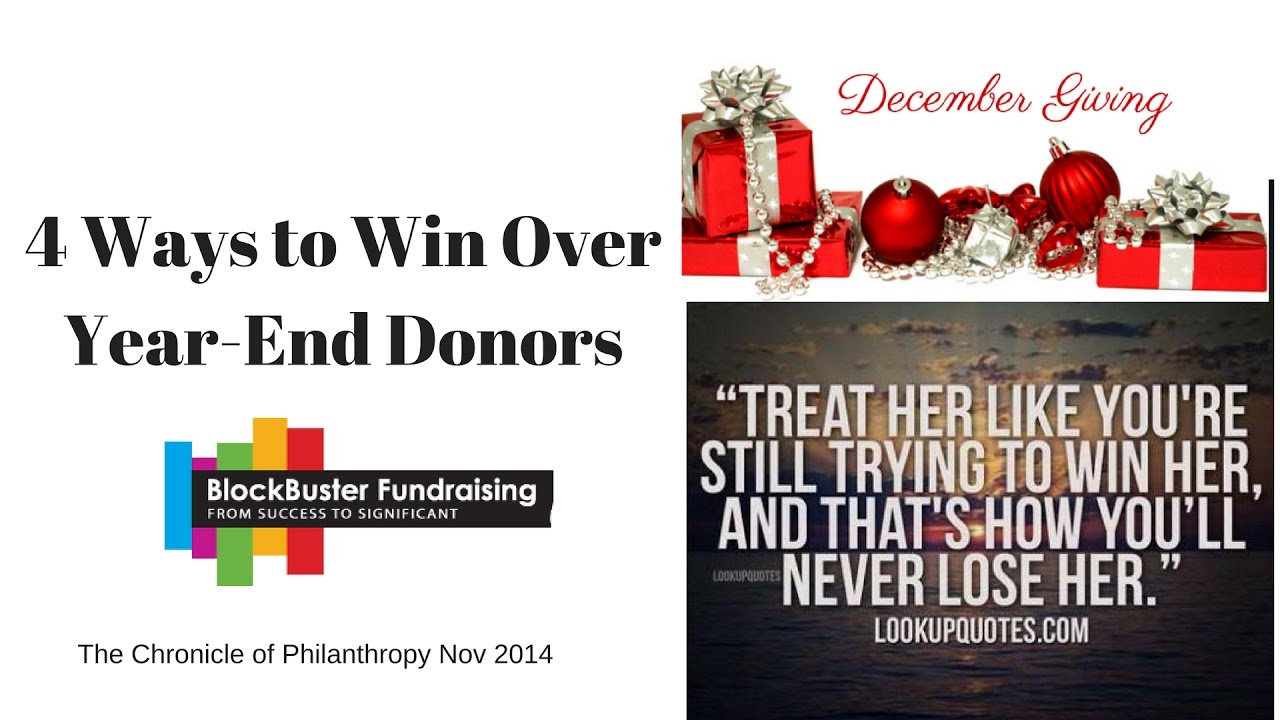 4 Ways to Win Over Year-End Donors

With only 30 days left of 2016 fundraising, you must now concentrate on content and actions that will absolutely win over your year-end donors.
Your donors must be convinced that their philanthropic investment will have impact and reflect the good they want to do.
An article in The Chronicle of Philanthropy back in Nov 2014 (by Jason Saul) showed us 4 ways we could win over our donors and here they are for your review.